More reliability for your Production
Lumps and agglomerates can form during the processing of bulk materials. For example, in the case of powders and granules that "baked together" due to storage. These different shapes and sizes of the material make further processing difficult. Cembreak shredders reduce these pieces to a consistent and uniform final particle size in a way that is gentle on the product.

By using integrated sieves, a fineness of down to three millimeters can be achieved. Depending on the material, its composition and the desired fineness, Cembreak processes up to 100 m³ per hour – safely and reliably. This is ensured by the special blockage safety device. You can easily integrate the lump breaker into your processes, often even into an existing plant. The compact Machines can already be used at very low installation heights. This saves space, but above all the acquisition costs for a separate crushing plant.
Ihre Vorteile
Customized engineering
Customized equipment with many options
High functional reliability of downstream processes and equipment
Throughput capacity up to approx. 100 m³/h
Output particle size from dusty to approx. 30 mm
Eliminates unwanted agglomerates
Constant and uniform final particle size
Low installation height
No product heating
Low noise emission
Vibration-free operation
Technical Solutions for tough Nuts and soft Types
Depending on the degree of hardness, you can choose between two shredding systems: the single-shaft version for soft to medium-hard products and the double-shaft version for medium-hard to hard products.
The technical differences:
Coarse crushing: No screen is used
Fine cushing: Only possible with screen insert
The shredders (crushing machines) are designed variably as a modular system and can therefore be configurated individually. For example, in different tool designs, in stainless steel, suitable for foodstuffs or also for very high temperatures.
We can also design stand-alone shredding plants exactly to your requirements. In addition, as a mobile or alternatively as a stationary version. From the many possibilities, we will also develop the optimal version for you. Please contact us.
Single Shaft Lump Breaker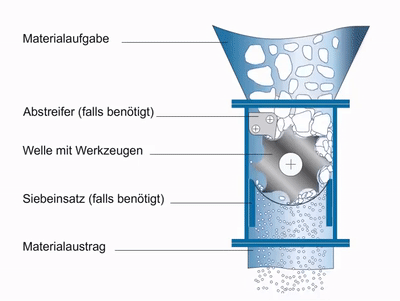 Twin Shaft Lump Breaker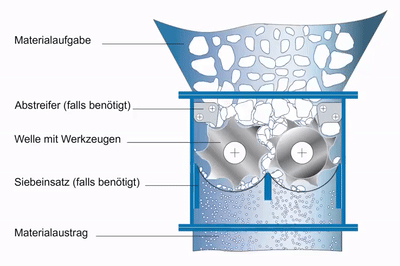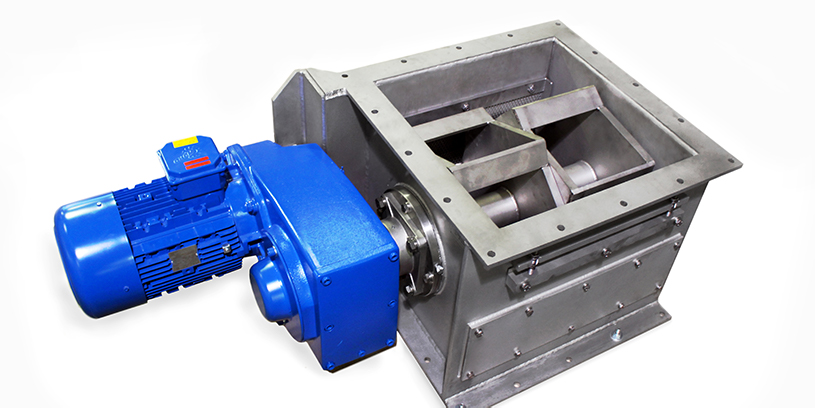 Our way to an optimal shredding result
Telschig's crushing technology can be used for many different products.
In the first step, our engineers examine carefully if the products are suitable for processing in the lump breaker. For complex or new/innovative tasks, we evaluate the product characteristics by using an exemplary material sample from you. If the respective product has chemical or physical characteristics for which empirical values are not yet available, crushing tests are performed firstly. So you can count on always getting the perfect solution for your requirements.
Areas of Application
Building materials and mineral industry
Chemical industry
Recycling industry
Food industry
Environmental technology
Energy producing industry
Pharmaceutical industry
Metal and heavy industry
Brewery
Plastics industry
Even though our machines are the best choice for most applications. The Lump Breakers are NOT suitable for certain materials and products. Such as:
Not for wet or sticky materials, such as apples
Not for shredded or cut materials, such as cardboard boxes or metal filaments
Not for large quantities of hard materials, such as stones or construction waste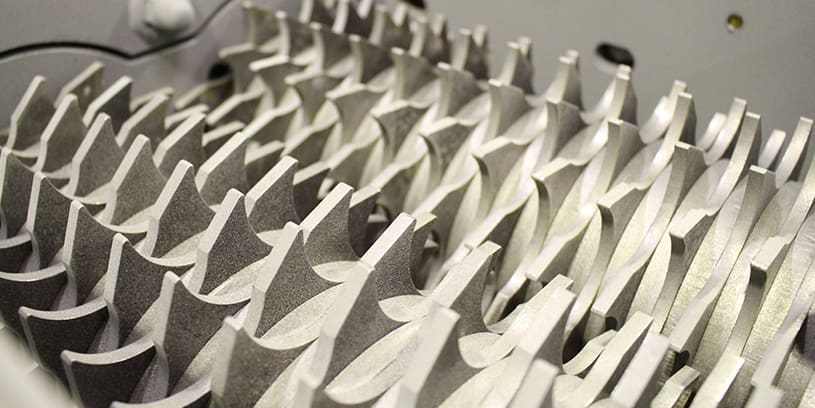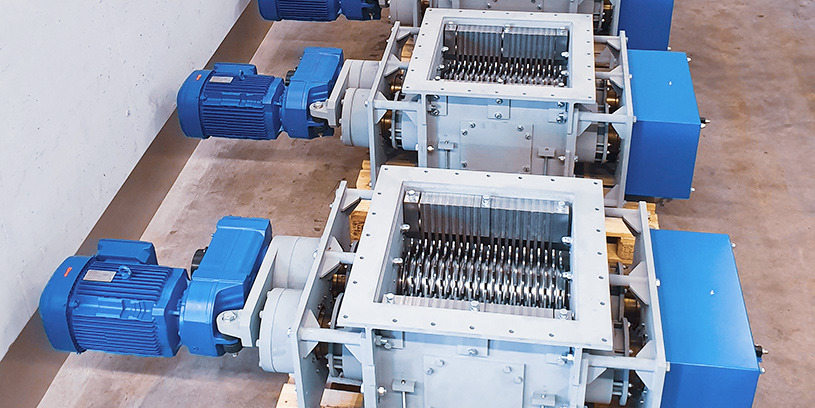 Technical Specifications :
Input size of lumps: maximum 200 mm.
Moisture content: maximum 5%.
Throughput capacity without sieve insert: maximum 100 m³/h.
Throughput capacity with sieve insert: Capacity is reduced depending on the product and its characteristics
Output particle size: Down to 3 mm. (Range between 0 mm to screen size, depending on moisture content, hardness and fracturability
Product inlet temperature: maximum 400 °C
Contact
Find out more about our extensive range of services! Get an instant call back from our sales engineers.