Big Bag Emptying for free-flowing bulk material

The CEMBAG products are used wherever large quantities of big bags need to be emptied and disposed quickly. No matter which bulk material, these machines are suitable for any industry.

What happens after the emptying inside the machine? If required the empty big bags are compacted and disposed afterwards. Your precious raw material is fed from the integrated 3 m³ intermediate storage into a suitable conveying system. Depending on the product, screw conveyors, pneumatic conveying systems or filling systems are used.
You don't have to worry about dust and contamination during the whole process. The entire system operates dust-free, avoids product loss and guarantees clean and safe production.
Basic Equipment
Emptying system with 3 m³ storage volume
Positioning assistance/aid for full big bags
Telschig cutting technology (circular knife)
Self-cleaning dedusting filter
Discharge aids (fluidization or knocker)
Plant control with simple user display/HM interface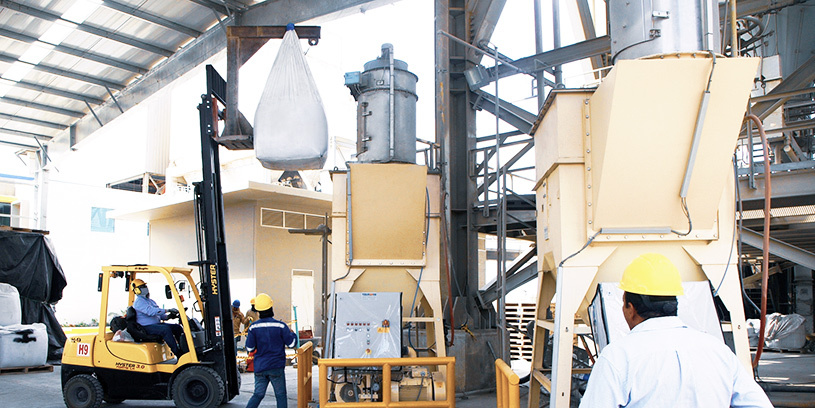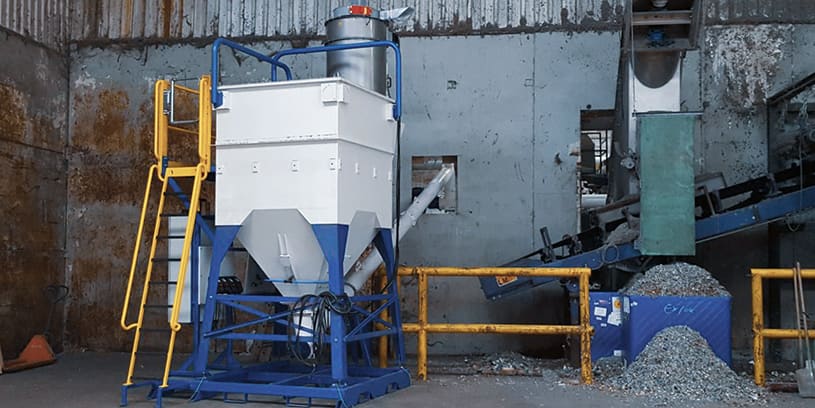 Your Advantages using CEMBAG Machines:
to relieve your employees physically
to avoid work under suspended load
to increase efficiency by means of "fast emptying"
to stabilize processes
to reduce production costs
to process hazardous and dangerous products safely and without dust
to increase independence from raw material suppliers
References
Are you interested in our bag splitter? Please have a closer look at some of our references.
Contact
Find out more about our extensive range of services! Get an instant call back from our sales engineers.