Maximum Efficiency in the Heavyweight-Class
With an emptying station from Telschig, you can open and empty a Big Bag within one to three minutes. Completely. We guarantee that. The effective performance is mainly achieved by the perfect feeding and discharging of the Big Bags. It also depends on the contents and weight of these Bulk Bags. As soon as the Big Bag is placed on the discharge station by crane or forklift, the machine operates fully automatically. The integrated dedusting filter with suction fan and cover ensures completely dust- and loss-free discharge into the hopper. At the outlet of the hopper, an optional product shredder dissolves lumps, thus enabling further trouble-free processing of the products. And all of this is fully automatic, so that your employees only have to worry about disposing of the empty Big Bags again.
Disposable Big Bags
Disposable big bags are opened by the weight of their contents. The circular knife of the emptying station opens the big bag at the bottom automatically and without a drive motor. The large opening of 650 mm enables to empty extremely fast and completely: up to 25 big bags can be processed within one hour. In the special version of a double system, even up to 50 big bags are possible.
Reusable Big Bags
To ensure that the bottom of reusable big bags remains undamaged, the circular knife of the emptying station is disassembled. The reusable big bag is opened manually via a special opening in the intermediate hopper.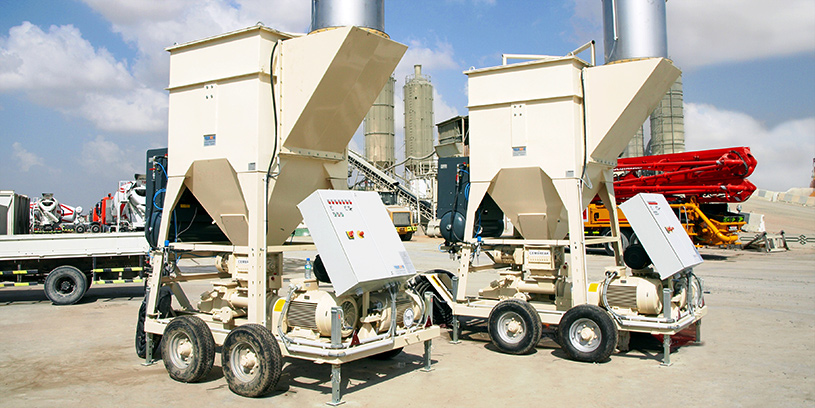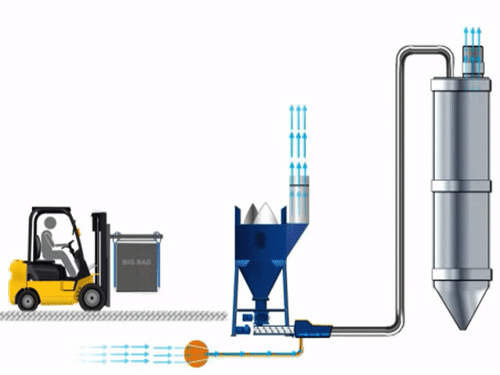 Jumbo Bag Emptying machines enable to:
Automatically operate by means of innovative emptying technology
Operate dust-free
Empty fast or slowly
Empty up to 25 big bags per hour
Empty contents from 0.5 t to 2.0 t
Empty all big bag types and materials up to approx. 2 m³
Advantages of the Rapid Big Bag Emptying:
Customized engineering
High application flexibility
Integration into different processes
Automated opening and emptying technology
Dust-free emptying process
Subsequent fully automatic conveying possible
Integration of size reduction technology possible
Device for coarse/fine dosing
Stainless steel design possible for parts in contact with the product or for the entire plant
Also available in mobile design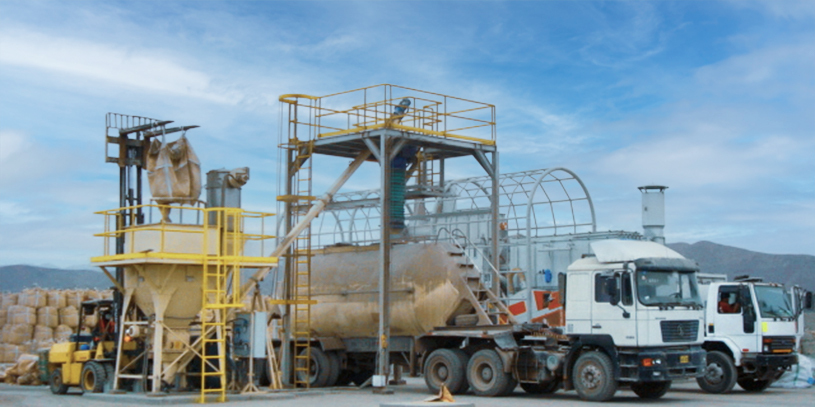 Structure and Function
The machine is available as a stationary or mobile version. It is mounted on a compact frame including the electrical control system. This way it can be used for different applications, i.e. for direct filling of production plants or for filling silo vehicles and storage silos. A mechanical or pneumatic conveying system can be integrated to connect to downstream processes.
Emptying in three steps
1) The big bags are lifted onto the emptying hopper.
2) The circular knife opens the big bags under their own weight.
3) The contents empties into an intermediate hopper.
Contact
Find out more about our extensive range of services! Get an instant call back from our sales engineers.